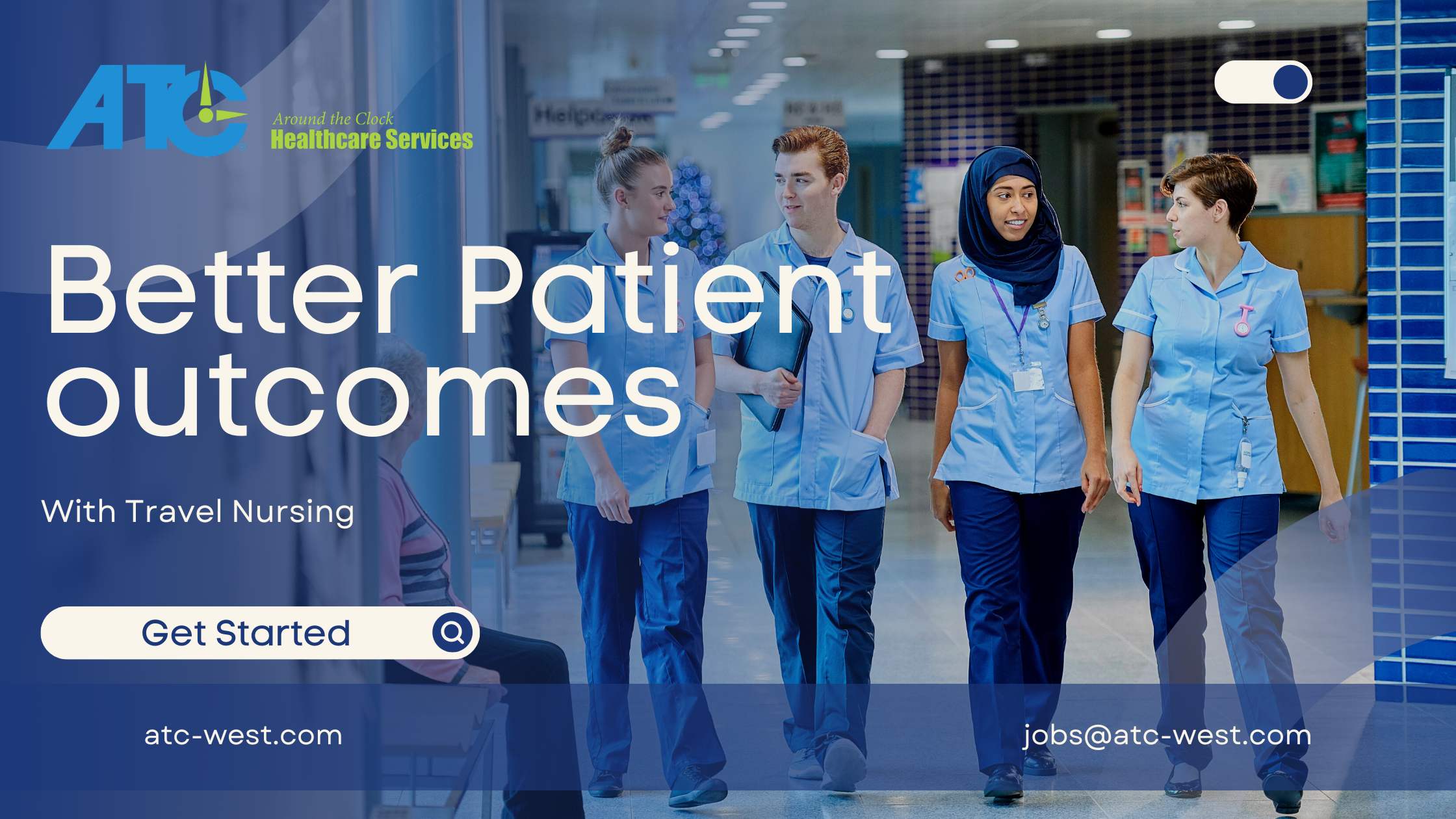 07 Feb

Better Patient Outcomes with Travel Nursing

Travel Nursing has been a solution to overstretched staff nursing in facilities with high patient ratios or understaffed facilities.

According to the American Traveller, to meet the urgent staffing needs of hospitals, travel nurses are RNs employed on a contract basis, often for 13 weeks or depending on the facility's needs.
How does travel Nursing influence better patient outcomes?
Travel Nursing can contribute to better patient outcomes in several ways, including;
Improved Access To Care

: Travel Nurses provide a flexible workforce that can quickly respond to changes in patient demand, helping to ensure that patients have access to the care they need when they need it.

Increases staffing stability

: Travel nurses can help address staffing shortages, ensuring enough nurses to care for patients and reducing the risk of burnout among permanent staff.

Improved patient satisfaction:

Travel nurses bring a fresh perspective and new ideas to healthcare facilities, and their focus on patient-centered care can help improve patient satisfaction and overall experience.

Better continuity of care;

Travel nurses have experience working in different healthcare environments. Their flexibility and adaptability can help ensure continuity of care for patients, even when there are changes in the staff of facility policies.

Enhanced skilled development: Travel nurses can

work with a diverse patient population, learn new skills, and expand their knowledge, resulting in better patient outcomes and improved quality of care.

Increased patient safety:

Travel Nurses undergo thorough background checks and are required to maintain their certifications, which can help ensure patient safety and reduce the risk of medical errors.

Reduced hospital readmissions;

By providing patients with high-quality, coordinated care, travel nurses can help reduce the risk of hospital readmissions and improve patient outcomes.


ATC West Healthcare is the Premiere Travel Company in California. Through our client, We can offer our nurses complete assignments through relationships, market knowledge, and extensive experience. Through a team of committed recruiters, nurse care specialists, and travel liaisons, we give our nurses individualized care and attention to ensure the greatest assignment experience. Let us get you your next travel assignment.