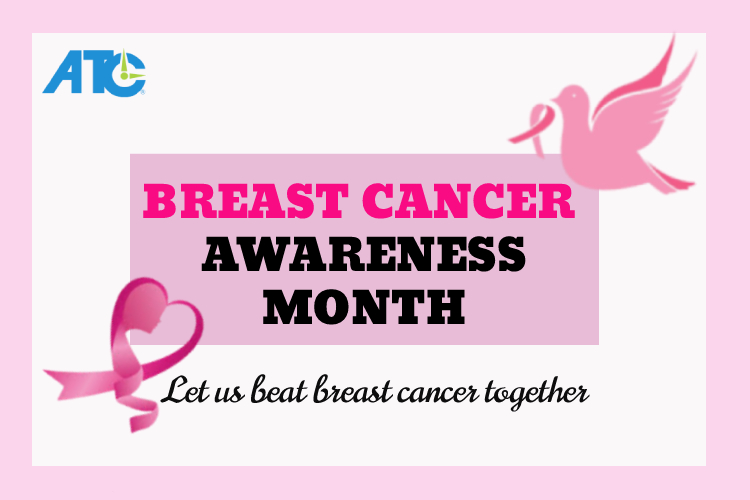 27 Oct

Living Beyond Breast Cancer

Breast cancer is a condition that develops in the tissues of the breast and spreads uncontrollably, resulting in 43,250 deaths in the United States in 2022.

It continues to be a significant threat to women worldwide, even though disease research, prevention, and treatment have made tremendous strides over the past two decades.

National Breast Cancer Awareness Month is observed in October to raise awareness and rally support from the public. Amazing organizations dedicate themselves to supporting patients and their families during treatment and rehabilitation while searching for a cure.

According to the CDC study ( https://www.genome.gov/Genetic-Disorders/Breast-Cancer), around 264K women and 2,400 males in the US are diagnosed with breast cancer yearly. The United States annually loses 500 men and 42,000 women to breast cancer.

Furthermore, the research states that 1 in 8 women may develop breast cancer during their lifetime, making it imperative to increase awareness of this issue.
The following significant actions could be taken during this Breast Cancer Awareness Month:
Help a cancer patient, you know.
One needs assistance more and more the longer one receives treatment. They require assistance with cleaning the bathroom, transporting their children, etc.
Write letters and cards.
During the terrifying period of their lives, people with cancer find meaning in receiving white cards at Chemo centers for hospital wards. Sending cards and letters tell them you are thinking of them and that you care.
Pay attention to cancer patients.
Take heed of them, and listen more.
Take part in a run or a walk.
Throughout October, look for organized races or walks where you may join a team to raise money for charity and symbolically support breast cancer awareness.
Start your fundraising campaign.
Make donations to support the course.
Contribute to research projects
Research is vitally important. Giving to it will support early-stage breast cancer, which is the only type of breast cancer that can cause death globally yet is often ignored.
Maintain your education and that of others.
Breast cancer awareness should ideally end after every October. Despite enrolling in clinical trials, new research findings and potential cures happen constantly. Therefore, we must continually review the most recent cancer information to further our education.
Clothes can be donated to a chemo facility.
Even without ever speaking to a person with cancer, one can still impact their life. Community oncologists are available in every municipality and will gladly receive a blanket, hat, or scarf contribution.
Rachel was given a primary diagnosis in April 2021. She had been experiencing left breast soreness in bed for a few weeks, discovered as a bump when she felt it one morning. It had a substantial size, resembling a cocktail sausage. She had to call her doctor and make an appointment. The doctor recommended she visits a Breast Clinic. ( https:/breastcancernow.org )
Different people will experience various breast cancer symptoms; thus, testing is required. Rachel claims that much more has to be done to increase public awareness of secondary cancer.
"Based on my experience, I would tell other women diagnosed with breast cancer to never think of themselves as statistics and not allow them to control their lives; I intend to outlive any statistical timeline. Reach out to those who love you since their encouragement will significantly benefit you. Also, try to find something to smile about every day." She concluded.
ATC-West healthcare prioritizes the health of every individual, and with that, we honor Pink October.