02 Feb

Simple tips On How to Care for an Alzheimer's Patient.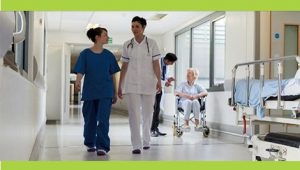 Here some few tips on how to care for an Alzheimer's patient whether a family member or friend or as a care giver.
1. Learn About Alzheimer's
To understand the patient, first get to know more about the disease. This will help you get facts about the disease and the effects. You can also connect with others in support networks to share insights.
2. Create A Routine Schedule
Slot in daily activities with a time schedule. These can be tasks such as bathing, going for a walk, or medical appointments. You can also prioritize the tasks that won't cause stress.
3. Have conversations.
Most Alzheimer's patients loose the ability to carry a conversation, this might be difficult for them but engage them in it.
4. Understand Emotions.
While caring for a patient of Alzheimer's you need to understand both the individuals and your emotions. Be able to talk about and work through these emotions together.
5. Create Simple Instructions or List of choices.
Create a clear communication balance with the individual. Offer them step by step instructions on how to go about daily tasks, and in choices you can give them a selection of one thing or the other and which one they prefer.
6. Be Patient.
Alzheimer's patients have different diagnosis and they experience different symptoms and progression. As a care giver, family member or friend you have to practice patience in order to understand them and care for them.